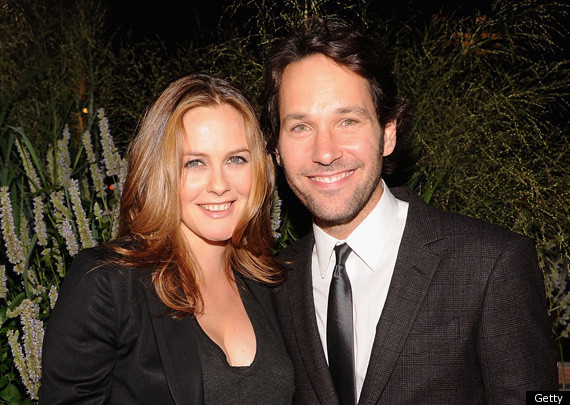 OMG!!!!

是婕兮最最最心愛的Alicia Silverstone和Paul Rudd再相逢嗎?!!!!!!

天吶!!! 我興奮到說不出話來了啦!!!!!!!!!!!!!!!!

Ali真好!!
來參加Paul新戲《Our Idiot Brother》的紐約首映耶!!!!!!

哦.... 若能再合作就更更更好了!!!
婕兮期待這天已經好久好久囉!!!!!!!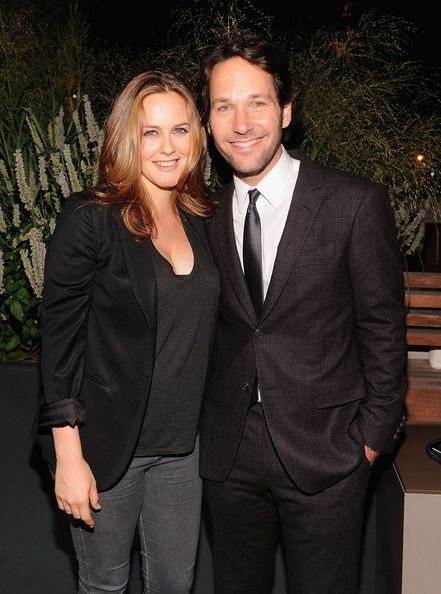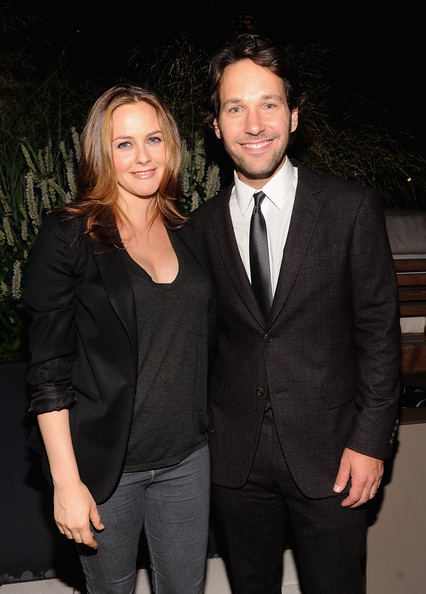 ---
Clueless Reunion! Alicia Silverstone and Paul Rudd Cozy Up on the Red Carpet
by Peter Gicas
Aug. 24, 2011
Sometimes you can't help but wish that life would imitate art.
At the New York premiere of his new movie Our Idiot Brother on Monday night, Paul Rudd found himself hanging with his old Clueless costar Alicia Silverstone as the two reunited on the red carpet.
Sure enough, Cher and Josh still make for an adorable couple...even 16 years later!
But alas, in real life both stars have moved on to other relationships, gotten married and had kids, with Silverstone having just welcomed her little boy, Bear, in May.
And from the looks of things, this kid's no doubt going to be a total Baldwin!
Source:
EOnline.com
---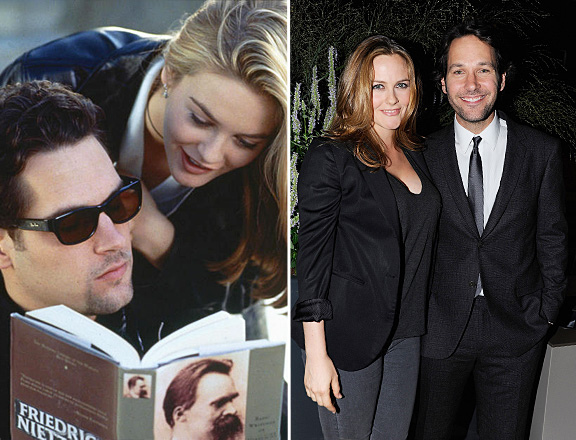 Neither Alicia Silverstone Nor Paul Rudd Has Aged Visibly In 16 Years
Paul Rudd and Alicia Silverstone had a little Clueless reunion at the New York premiere of Our Idiot Brother Monday night, creeping everyone out with how little they've aged since filming Clueless together sixteen years ago.
Wednesday, August 24
Alicia Silverstone is to star in new comedy 'Gods Behaving Badly'.
Okay, so maybe they look a teeny tiny bit older, and Alicia's boobs are huge because she just had a baby, but I still think it's pretty impressive. Alicia Silverstone was 18 when she filmed Clueless, and she's now 34; Rudd was 26 and he's now 42. How do they stay so lithe?
Well, we all know Alicia Silverstone eats a healthy vegan diet and does yoga and whatnot, although I suspect she secretly drinks the blood of peasants, which is not vegan at all. As for Paul Rudd, hanging around Judd Apatow will keep anyone feeling collegiate well into one's forties.
Anyway, remember what a great movie Clueless was/is?
Source:
crushable.com
---
Alicia Silverstone And Paul Rudd Do NY Chic In Matching Black Blazers
by Andi Teran
2011.08.25
Alicia Silverstone and Paul Rudd were reunited at a recent screening of Rudd's new movie Our Idiot Brother in New York, and the interwebs were ABLAZE with "OMG, IT'S CHER AND JOSH!" reunion sentiments. If you can believe this (and/or aren't too young to realize that what I'm about to type makes my fingertips shake with sweet granny decrepitude), it's been 16 YEARS since Clueless charmed our then young (sniffle) selves with its Southern Cali brand of clever, teen-beat glamour. It's kind of crazy to think that Cher and Josh—er, Alicia and Paul—have grown up to become respected working actors (and sad that we will never see what the adorable "rolling with my homies" Brittany Murphy might have continued to create). Still, I can't help but stare at these photos longingly until my eyes glaze over and send me into a hypnotic trance; in fact, it's AS IF what I'm staring at is ACTUALLY Cher and Josh 16 years later...
Thus, fast-forward to now, 2011. Cher and Josh are in their mid-thirties and living in Tribeca. (Seriously, just look at the photo of the two of them together in all of that black suiting and tell me that's NOT what you see!) Josh has given up his lawyering to run a small-press publishing company in Brooklyn. Cher's self-started law firm specializing in "fashion defense and style fraud" has become a sensation. The two are downtown royalty, often splitting their time between dinner parties with neighbors Bey-Bey and Jay or on playdates with Gwynnie and Chris. Whoa, did we just type PLAYDATES? Y'all, Cher and Josh have twins! Little MELanie and Tai (named after their dearly departed friend who perished in a mysterious tanning salon incident while on vacation on the illustrious Jersey Shore) are the sparkle in their mom's Chanel Beauté eye shadow. In fact, it was during a rather difficult pregnancy ("As IF I'm going out shopping while I'm seven months pregnant!") that Cher came up with the idea for an online boutique selling ready-to-wear designer children's clothes directly to your home. ("Baby clothes are WAY drab, Dionne. Our babies need sweet-chic!") Her simple idea became an empire that later gave way to streamlined, monochromatic Calvin Klein basics mixed with the occasional pair of Alaïa platform boots inspired by Cher's adopted New York home.
Just stare at that photo above for long enough and you can see this, right? I mean, that's CHER and JOSH in all their downtown, black-clad, sophisticated finery! You just know Josh rides a bike and carries a Jack Spade messenger bag on his way to work. Can't you see Cher opening her first store decked out in Balmain? Can't you imagine her strolling to brunch in the West Village wearing those covetable Isabel Marant hi-top sneaks? Is it just me, or is it IMPERATIVE that someone write CLUELESS TOO? Like, OMG, right now, please.
Source:
MTV.com
---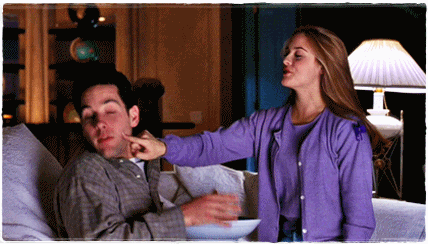 Mini Clueless Reunion On The Red Carpet
by Peter Gicas
Aug. 24, 2011
A stroll down the red carpet turned into a trip down memory lane when Paul Rudd and Alicia Silverstone reunited in New York at the premiere of his new movie Our Idiot Brother.
Suddenly flooded with flashbacks from Clueless, it's easy to get a picture of what life would be like if Cher and Josh stayed together, living happily into adulthood…
Sigh… if only. The truth is each star has moved on since '95.
Both are happily married with children. Alicia Silverstone actually just added a new baby boy, Bear, to her family back in May.
Source:
PerezHilton.com
---
Around Town: Paul Rudd, Alicia Silverstone, Georgina Chapman and More at 'Our Idiot Brother' Screening
By Bennett Marcus
2011.08.24
"I felt like I knew who this guy is, and just tried to wipe away all cynicism and judgment and everything else. It's fun to play that kind of person," Paul Rudd said of the stoner screw-up with a big heart he plays in Our Idiot Brother. Plus, there is the character's goofy look. "There's something about short-shorts and Crocs and a tank top and a big beard and hair," he said with a laugh at the Cinema Society screening on Monday. "All of it together, where it wasn't a hipster uniform, it was just wrong in all the right ways."
Rudd cleaned up nicely, clean-shaven, hair trimmed and sporting a John Varvatos suit, even though the screening was outdoors on the lawn at the MIMA Tower, a new residential building in Manhattan. (Should you be looking for an apartment with an outdoor screening room, this is the place.)
The movie was shot in New York City, and co-star Steve Coogan is in town shooting another with Alexander Skarsgard. So what's it like working with the True Blood heartthrob? "Yeah, when I walk down the street with him, people wolf-whistle," Coogan said. "All the girls scream, and I wish it was for me, but it's not."
Outside on the rooftop lawn, the late summer sunset provided the perfect excuse for a pre-screening cocktail party where guests nibbled finger foods and sipped Grey Goose cocktails—the movie couldn't start until it got dark.
A couple of fashion folk talked Fashion's Night Out. Nicole Miller will have Harley Viera-Newton DJ-ing at her Manhattan store, and Marchesa's Georgina Chapman and Keren Craig will be judging a dog show competition at Bergdorf Goodman. "Last year I entered with my dog Alabama, and she won. So this year we're judging," Craig said. The designers will make a bespoke couture dog collar for this year's winner.
We spotted 30 Rock's Judah Friedlander lounging on a chaise, and he said he's enjoying an extended summer break, courtesy of his boss Tina Fey. "Tina just had a kid a week ago, so we're off for five weeks now," he said. "Normally we're back [on the set] now, but because she had a kid we're delayed."
Also enjoying the balmy air at the Altoids-sponsored party were Hugh Dancy, Gabourey Sidibe, Allure's Linda Wells, Terry Richardson, Amy Sacco, Kirsten Dunst, Alicia Silverstone, Courtney Love, Cynthia Rowley and Sports Illustrated cover model Irina Shayk.
Source:
fashionetc.com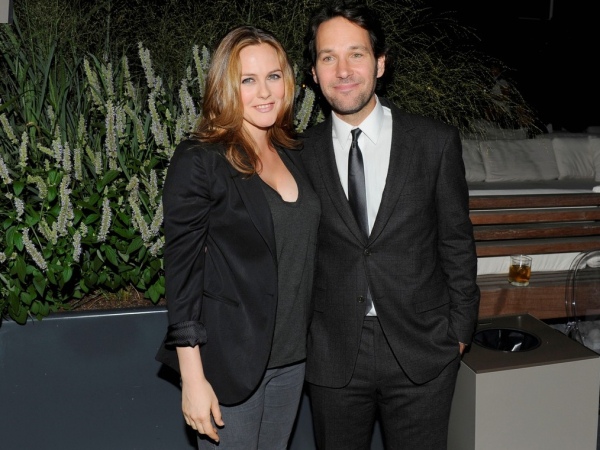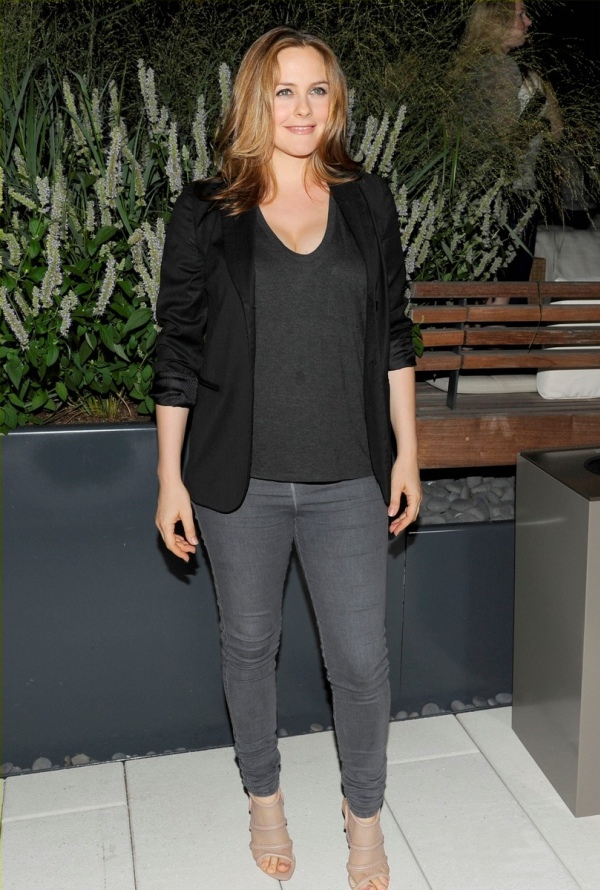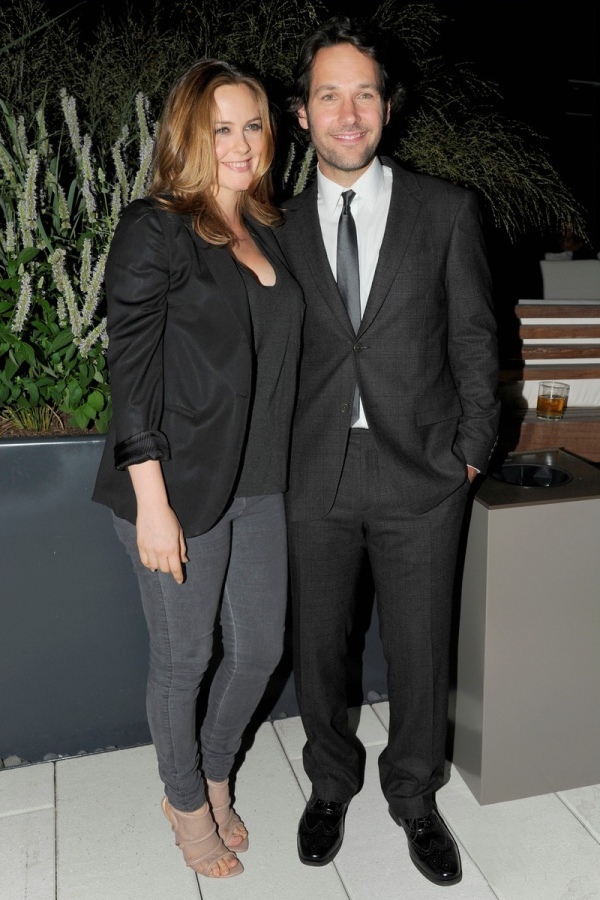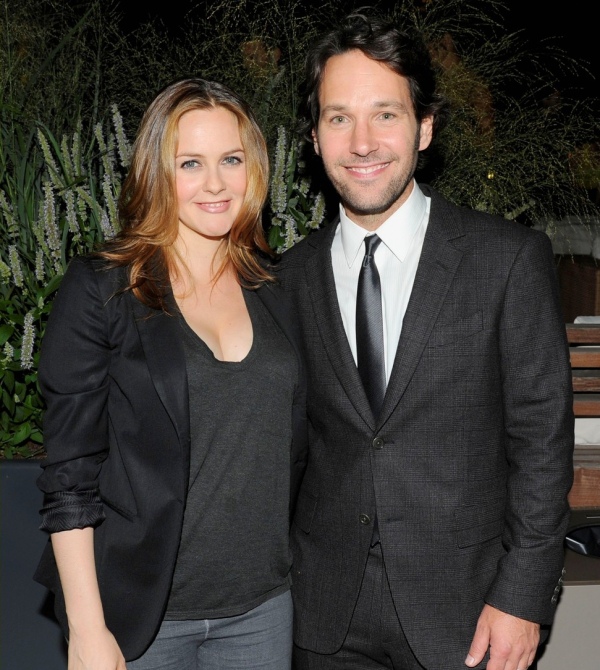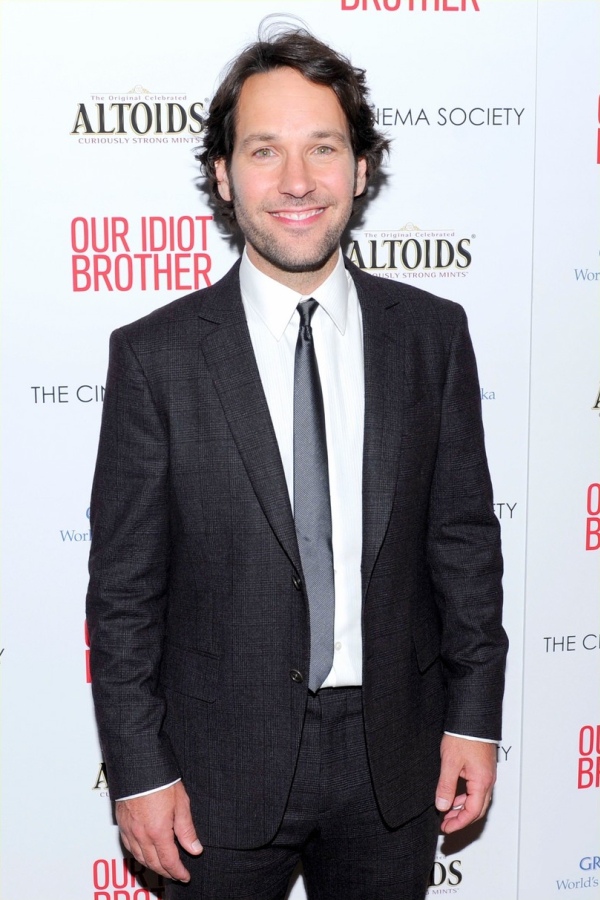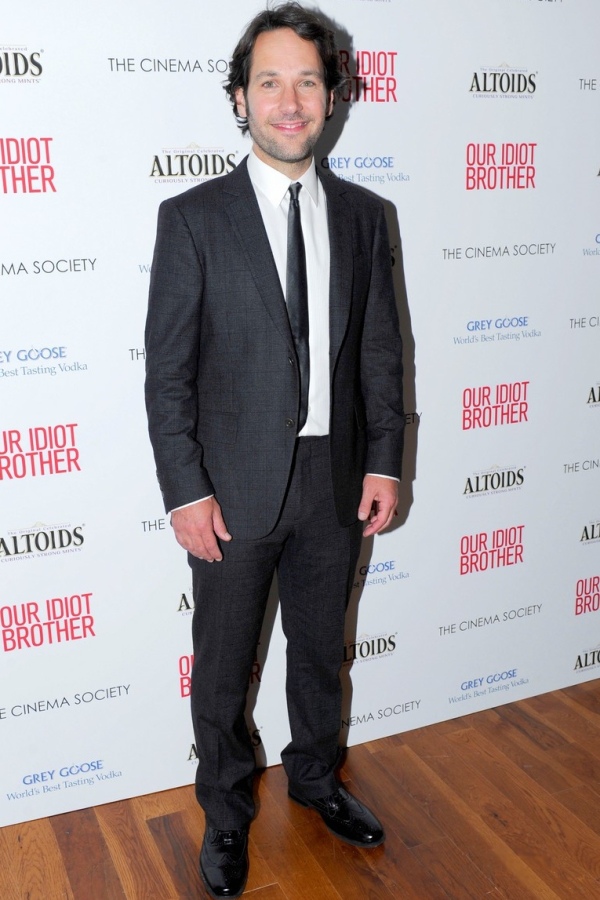 ---
Alicia Silverstone & Paul Rudd Have 'Clueless' Reunion at 'Our Idiot Brother' Premiere
August 23, 2011
NEW YORK, NY - AUGUST 22: Actors Alicia Silverstone and Paul Rudd attend The Cinema Society & Altoids screening of The Weinstein Company's "Our Idiot Brother" at 1 MiMA Tower on August 22, 2011 in New York City.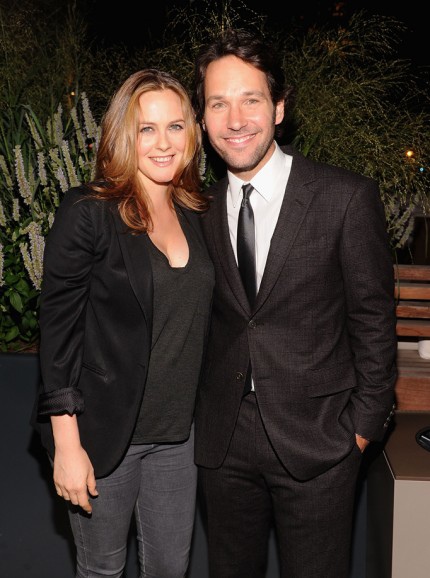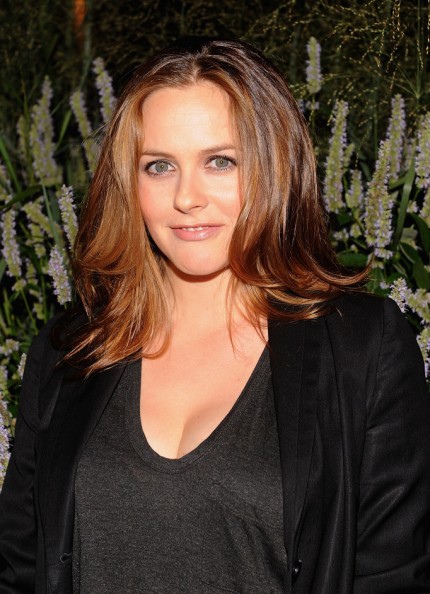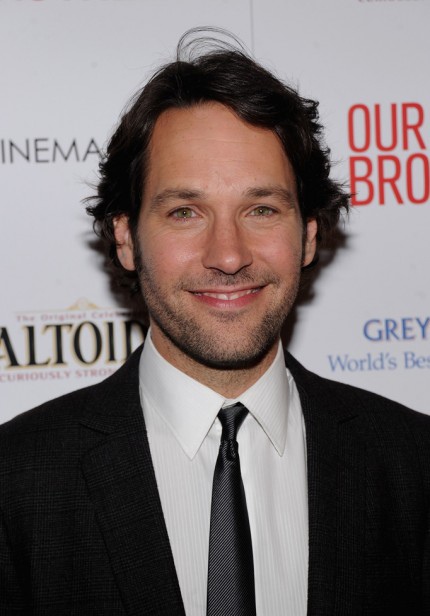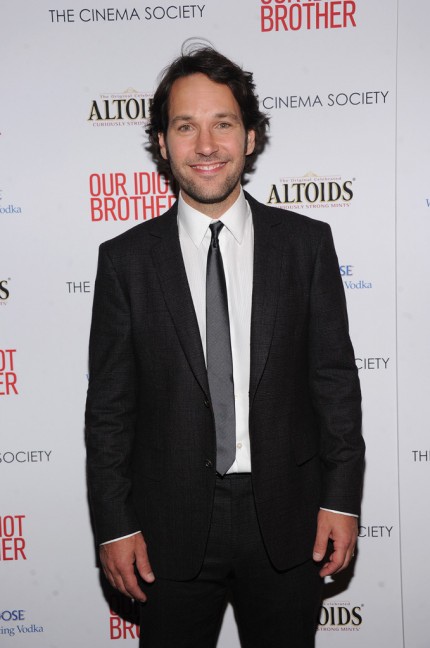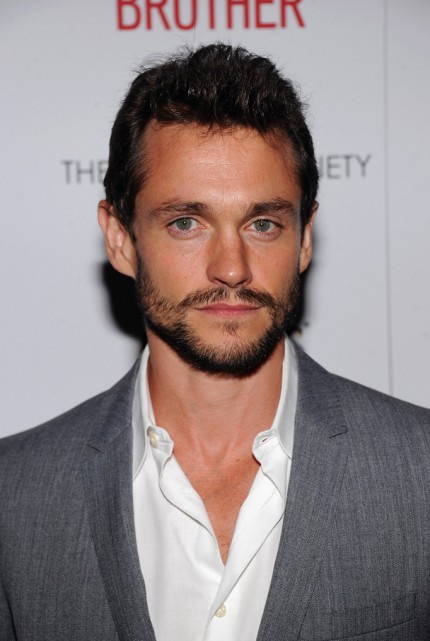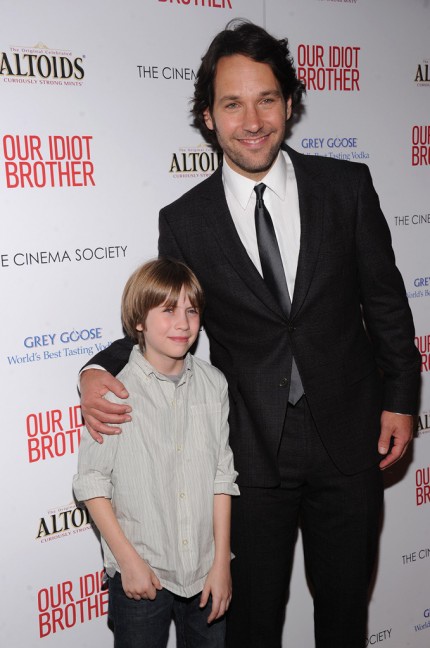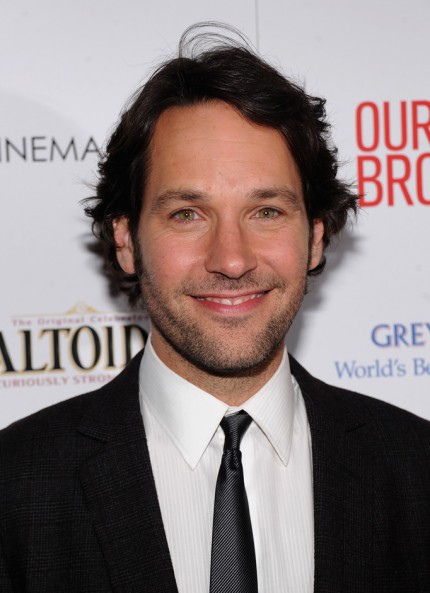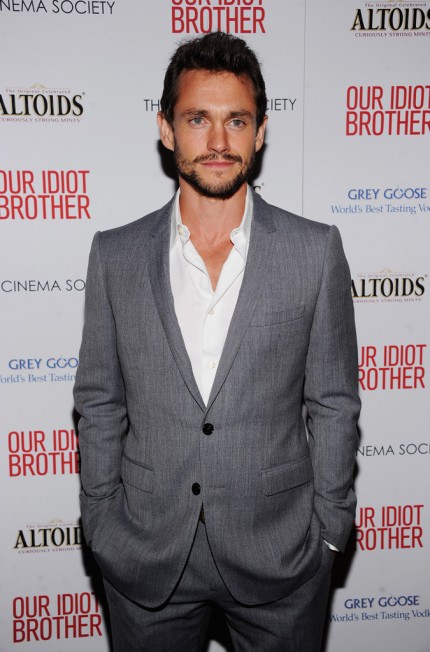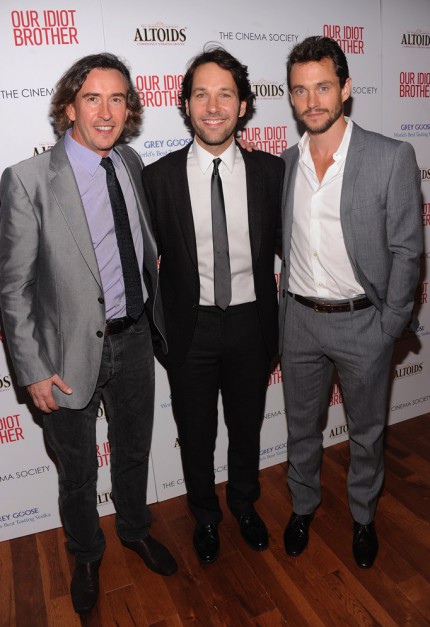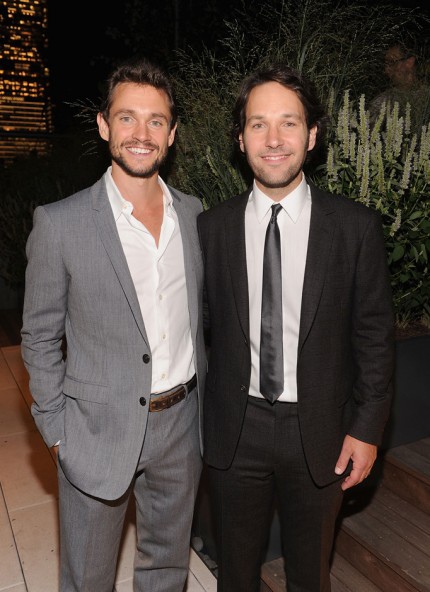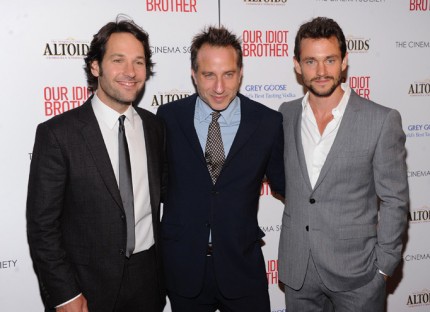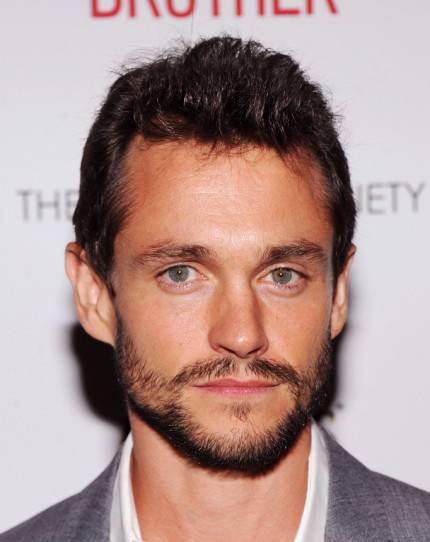 (Photo by Jamie McCarthy/Getty Images)
tag: Paul Rudd, 保羅洛德, 保羅魯德, Alicia Silverstone, 艾莉西亞席維史東, 蕭華史東, 蝙蝠女, 獨領風騷, clueless, Hugh Dancy, 修丹希