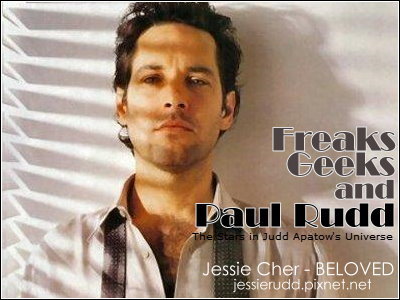 Freaks, Geeks and Paul Rudd: The Stars in Judd Apatow's Universe
Catching up with the crew from "Freaks and Geeks," "Undeclared" and some of Apatow's big hit films.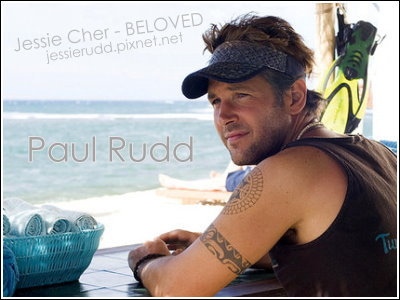 Paul Rudd
The most versatile of all the Apatow players, Rudd has delivered top marks for comedic roles in Wet Hot American Summer, The 40-Year-Old Virgin, Knocked Up, Anchorman and many more. He's pretty much appeared in every Apatow film since Anchorman, and he'll next be seen with his Forgetting Sarah Marshall co-star Jason Segel in I Love You Man and the Apatow-produced Year One.
Photo: Glen Wilson
RollingStone.com
---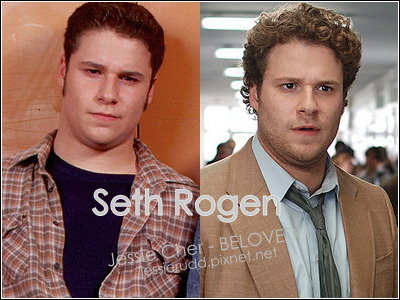 Seth Rogen
The sun in the Apatow Universe, Seth Rogen appeared as the wise-cracking Ken Miller in Freaks and Geeks and worked as a writer on Apatow's other short-lived television show, Undeclared.Rogen went on to star in Apatow-affiliated films like Anchorman as a cameraman, The 40-Year Old Virgin as the tattooed stock-dude Cal and Ben Stone in Knocked Up. The collaboration continued with Superbad and Pineapple Express (Rogen co-wrote both films), as well as a cameo in the Apatow-produced Step Brothers. Rogen is also set to star in Funny People, which Apatow will direct.
Photo: Haston/NBC (Freaks and Geeks), Columbia Pictures (Pineapple Express)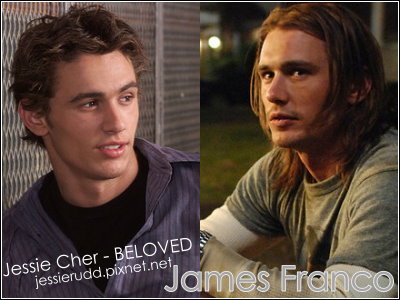 James Franco
After starring in Freaks and Geeks as the ultimate bad boy Daniel Desario, Franco has linked up with Apatow twice more: He made a cameo as himself in Knocked Up and starred alongside Rogen as a pot dealer in Pineapple Express. Franco also scored the role of Harry Osborn in all three Spider-Man films and delivered a noteworthy performance in Milk.
Photo: Haston/NBC (Freaks and Geeks), Columbia Pictures (Pineapple Express)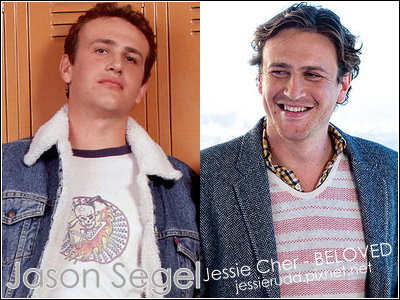 Jason Segel
I Love You Man star Jason Segel appeared in both Apatow's Freaks and Geeks and Undeclared. After a breakout role as Seth Rogen's housemate Jason in Knocked Up, Segel took the lead in the Apatow-produced Forgetting Sarah Marshall, which Segel also wrote. He's also regularly seen on the television show How I Met Your Mother.
Photo: Haston/NBC (Freaks and Geeks), Garfield/Paramount Pictures (I Love You, Man)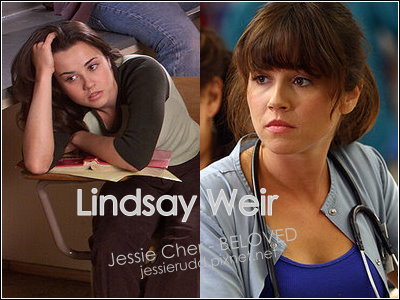 Lindsay Weir
Since appearing as recovering nerd Lindsay Weir in Freaks and Geeks, Linda Cardellini hasn't linked back up Apatow. But she starred as Velma in the Scooby-Doo series, played Cassie Cartwright in Brokeback Mountain and is currently on ER. Cardellini also had an uncredited role behind Forgetting Sarah Marshall, as the infamous nude breakup was based on her actual relationship-ending talk with her ex-boyfriend Jason Segel.
Photo: Drinkwater/NBC (Freaks), Lubin/NBC (ER)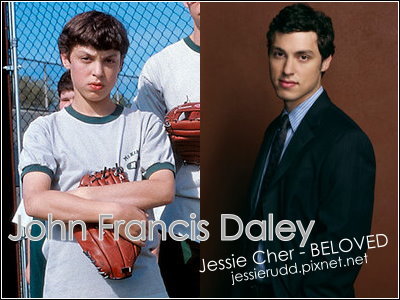 John Francis Daley
John Francis Daley, who played Lindsay's pesky younger brother Sam Weir on Freaks and Geeks, went on to appear in numerous television shows and the film Waiting alongside Ryan Reynolds and Justin Long.
Photo: NBC (Freaks and Geeks), Ogden/Fox (Bones)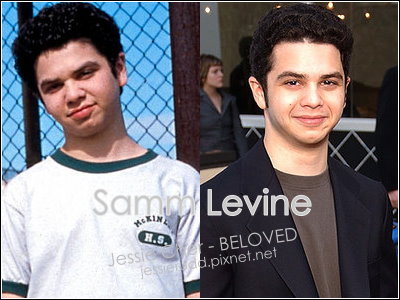 Samm Levine
Another veteran of both Freaks and Geeks and Undeclared, Samm Levine will next be seen in Quentin Tarantino's World War II epic Inglourious Basterds. He's also appeared in Not Another Teen Movie, Sydney White and Club Dread.
Photo: NBC (Freaks and Geeks), Mora/Getty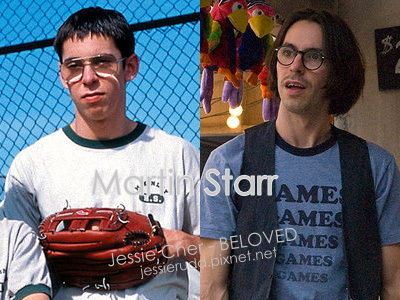 Martin Starr
After playing lovable nerd Bill Haverchuck on Freaks and Geeks, Martin Starr has appeared in four more Apatow-affiliated films: Knocked Up as the bearded roommate, Superbad, Walk Hard: The Dewey Cox Story and Kicking & Screaming. He'll next be seen in Adventureland.
Photo: NBC (Freaks and Geeks), Abbot Genser (Adventureland)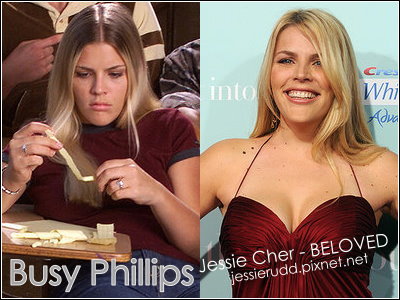 Busy Phillips
Actress Busy Phillips followed up her role as bitchy Kim Kelly on Freaks and Geeks with recurring parts on Dawson's Creek and ER. The godmother of Matilda Rose Ledger, the daughter of Heath Ledger and Michelle Williams (Phillips' Dawson castmate), Phillips has since gone on to appear in Made of Honor and He's Just Not That Into You.
Photo: Haston/NBC (Freaks and Geeks), Bouys/AFP/Getty (Phillips)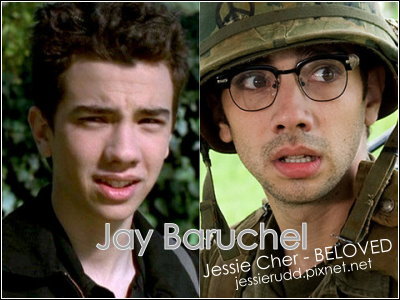 Jay Baruchel
Jay Baruchel was neither a Freak nor Geek, making his Apatow debut as the star of Undeclared before moving on to Knocked Up as one of Rogen's roommates. Baruchel also had a major role in Ben Stiller's Tropic Thunder, portrayed a young Led Zeppelin fan in Almost Famous and an overdosing freshman in Rules of Attraction.
Photo: Fox (Undeclared), Dreamworks Pictures (Tropic Thunder)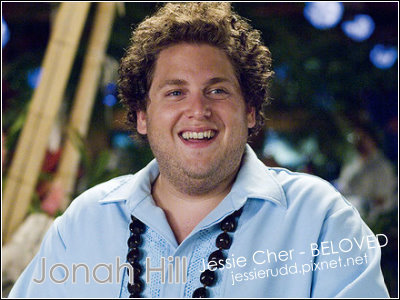 Jonah Hill
Jonah Hill first entered the Apatow Universe with a cameo in The 40-Year-Old Virgin before becoming a star in his own right, appearing in Apatow's Knocked Up, Walk Hard and Forgetting Sarah Marshall before headlining Superbad with Michael Cera. Next up, Hill has a role in the Apatow-directed Funny People.
Photo: Glen Wilson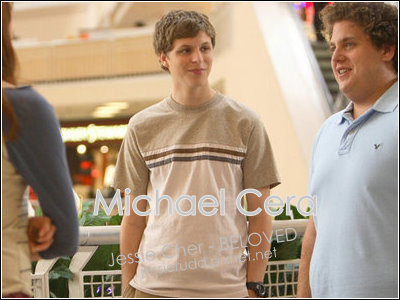 Michael Cera
A star of another cult show — Arrested Development — Michael Cera hooked up with the Apatow crew for Superbad. Since then, the young star has been on a roll with roles in Juno, Nick & Norah's Infinite Playlist and the upcoming Apatow-produced Year One with Jack Black.
Photo: Columbia Pictures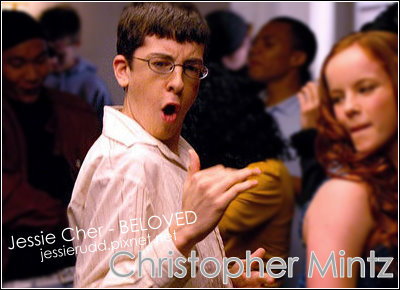 Christopher Mintz
McLovin'! Christopher Mintz-Plasse made his impact felt with his hilarious turn in Superbad, followed it up with a spot in Paul Rudd's Role Models and has the Apatow-produced Year One out later this year.
Photo: Columbia Pictures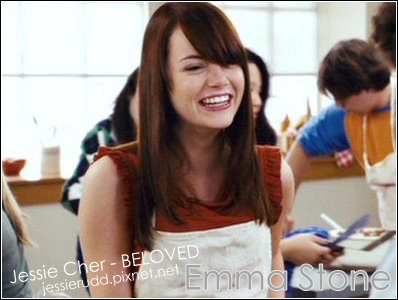 Emma Stone
Another Superbad vet, actress Emma Stone next went on to star in The House Bunny and The Rocker. Stone will feature in Watchmen director Zack Snyder's next film, Sucker Punch.
Photo: Columbia Pictures